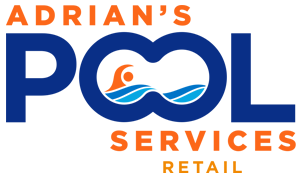 Adrian's Pool Services is a family owned and operated business and has been servicing the local area for the past 16 years. With over 30 years' experience in the industry, we offer regular and casual servicing and repairs and maintenance to the Northern Rivers and Gold Coast. We also have a fully equipped Retail Pool Shop in Tweed Heads.
Adrians Pool Services are Cert III and Cert IV in Swimming Pool and Spa Service Certified.
Adrian's Pool Services is located at 4/3 Machinery Drive Tweed Heads South,  offering expert advice and good old fashion customer service.
Our opening times are as follows:
| | |
| --- | --- |
| Monday to Friday | 8:30am – 5:00pm |
| Saturday | 8:30am – 12.30pm |
Come in visit our friendly staff today.
ADRIAN'S POOL SHOP SERVICES
Our retail shop located in Tweed Heads is fully stocked with all necessary pool chemicals, equipment and spare parts from all major manufacturers as well as its own on site workshop for various repairs.
We offer FREE ELECTRONIC WATER TESTING utilising the latest state of the art technology.
We supply all major brands including Astral Hurlcon, Pool Pro, Evolution, Hayward, Baracuda, Kreepy Krauly, Onga, Pentair, Magnor, Davey as well as many more.
Adrian's Pool Services is an Astral Alliance Partner. We are also one of their accredited Viron installation technicians.
If we don't have what you are looking for, please talk to our friendly staff to organise a special order. If we don't have it, we will get it!
CHEMICALS
Our Chemicals are supplied by Pool Pro who are the largest, leading supplier in Australia. Pool Pro actively support privately owned pool shops and wherever possible, use Australian made goods.
Other chemicals that we supply include:
Pure Care – a natural and environmentally friendly chemical range from ASTRAL
Premium, quality pool salt
Mineral based products including Aquatherepe and Magna Pool
Liquid Chlorine delivered to us pre-packaged 5L & 10L containers to ensure ultimate quality and safety
We also offer Free Home Delivery of Chemicals* to the following areas (Tugun, Bilinga, Coolangatta, Tweed Heads, Tweed Heads South & West, Piggabeen, Cobaki, Bilambil Heights, Banora Point, East Banora, Terranora, Kingscliff).
*Minimum $35.00 purchase
PRODUCTS & EQUIPMENT
Adrian's Pool Services supply and install the latest in quality pumps, chlorinators, cleaners, filters, pool spare parts and pool accessories from major brands including:
Astral Hurlcon
Pool Pro
Evolution
Hayward
Baracuda
Kreepy Krauly
Onga, Pentair
Magnor
Davey
We have an extensive range of Chlorinators starting with your basic non-self cleaning units through to the very latest, complete self cleaning, automated systems. One such product is the latest Astral Viron eQuilibrium Salt Chlorinator where you can choose from either semi auto pH control, fully automatic pH control or fully automatic pH and chlorine control.
Our extensive experience extends to installing the latest innovative, power saving variable speed pool pumps (Astral P320) as well as offering the latest in technology in our Robotic Pool Cleaners (Astral and ICH Robotic Cleaners).
If we don't have what you are looking for, please talk to our friendly staff to organise a special order. If we don't have it, we will get it!
ACCESSORIES/SPARE PARTS
Adrian's Pool Services offers a wide range of spare parts and accessories for all your pool maintenance needs including:
Leaf Rakes
Scoops
Vacuum heads
Diaphragms
Filter socks
O-rings
Spider gaskets
Bearings
Light globes
Skimmer baskets
We offer major brands including Magnor, Swim Safe, Pool Pro, Pool Systems, Davey, Astral, Zodiac and many more.
Whether you are just starting out or are a long time pool owner, our friendly staff are here to help with expert advice. Come and visit us today.
LOCATION
Address: 4/3 Machinery Drive Tweed Heads South NSW 2486
Phone : 07 5599 1099 | 0418 600 276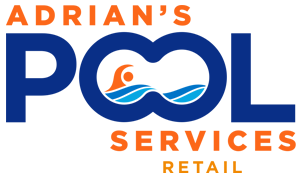 Current Offers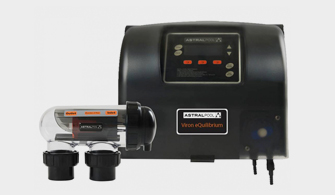 Astral Viron eQuilibrium Salt Chlorinator
3 intelligent system upgrades to test, monitor and maintain the perfect level of sanitiser and pH balance
4 sizes to suit all pools
3 models to suit all budgets
Upgrade from semi automatic pH control through to full chlorine and pH sensing and control
Ai mode for total pool control
Suitable for salt, mineral and acqua therepé pools
Enquire Now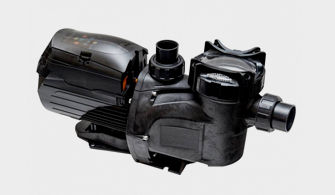 Astral Viron P320 eVo Pump
The right size pump to suit your pool and filtration system
Save up to $1000 a year
8 star energy rating
Reduce CO² emissions
Quiet operation
Longer equipment Life
Enquire Now