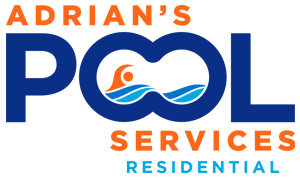 Your pool is an important part of your home and with regular pool servicing, it will always be ready for your enjoyment at a moments notice.
It's about being able to dive in and enjoy it whenever you want to and knowing the health and safety of your family isn't at risk.
Let our experienced and professional pool technicians take the hassle out of maintaining your pool so that you don't have to. Spend your precious time simply enjoying your pool.
We offer an extensive range of Residential pool services to meet the individual needs of our customers including:
Water Testing & Balancing
Cleaning
Maintenance
Equipment repairs
Installations
Sales
Chemical delivery
If you are after a service that isn't listed above, please feel free to contact us to discuss your individual needs.
POOL MAINTENANCE
The Adrian's Pool Services team are on the road 6 days a week providing comprehensive pool servicing and maintenance to the Gold Coast, Northern NSW and surrounds.
Our trusted and experienced technicians offer regular servicing and maintenance, equipment installation and repairs and more to residential pool owners.
Adrians Pool Services are Cert III and Cert IV in Swimming Pool and Spa Service Certified.
We come to you any season and for any reason.
We offer many levels of pool servicing & maintenance with each designed to meet your individual pool needs.
If you find that none of our pool service plans fit your specific needs, please contact us as we will be happy to work with you to build a customised pool service & maintenance plan.
RESIDENTIAL HEALTH CHECK
Equipment Assessment
Check for Leaks (visual)
Water Test
Clean Skimmer Basket
Clean Pump Basket
Clean Filter as required
Provide overall equipment and chemical Analysis
RESIDENTIAL FULL SERVICE
Equipment Assessment
Check for Leaks (visual)
Clean Pump Basket
Clean Skimmer Basket
Clean Cell if applicable
Scrub Floors and Walls
Clean Filter as required
Vacuum Pool
Provide overall equipment and Chemical Analysis
* Please note that chemicals are an additional charge
OTHER SERVICES PROVIDED
Green Pool Clean Up
Casual Cleaning
Holiday Servicing
One off Cleans
Pre Purchase Equipment Inspection
Acid Wash and Restoration
New Pool Owner Instruction
Regular servicing and maintenance on your pool provides you with peace of mind that it will be healthy and sparkling for your family and friends to enjoy at anytime.
WATER TESTING & BALANCING
As part of our comprehensive services, we can provide you with a full water test and balance.
We test for all necessary chemical levels and balance the pool accordingly. If you do not have the required chemicals, our Pool Technicians can supply them.
EQUIPMENT & REPAIRS
Keep your pool functioning at its best with our pool repair service.
Adrian's Pool Services has trained technical servicemen who can in many cases repair equipment onsite or remove for assessment and quotation as needed.
With over 25 years' experience in the industry, we call upon our many resources and knowledge of the Pool Industry to provide the best and most professional service possible. Whether you have a pump, filter or chlorinator issue, we can repair or replace your equipment quickly and efficiently.
Our technicians can handle repairs and maintenance to all of your pool equipment as well as:
Sand Filter changes
Light Repairs and Installations
OTHER SERVICES AVAILABLE
In addition to attending to your pool servicing and maintenance needs, we also provide the following services and products:
Free Home Delivery of Chemicals – *Minimum $35.00 purchase (Tugun, Bilinga, Coolangatta, Tweed Heads, Tweed Heads South & West, Piggabeen, Cobaki, Bilambil Heights, Banora Point, East Banora, Terranora, Kingscliff)
Energy Saving Equipment
Pool Heating and Solar Installations
Pool Covers & Roller Installations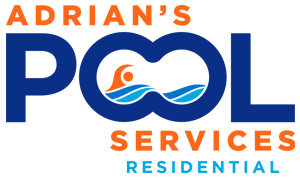 Current Offers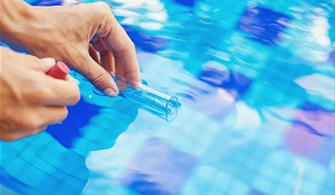 Balance Service (Test & Balance)
Water Test
Check for Leaks (visual)
Equipment Assessment
Add chemicals required (charges apply)
Book Now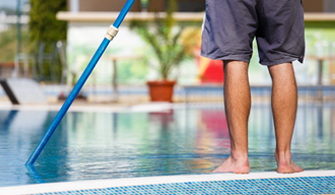 Standard Service
Equipment Assessment
Check for Leaks (visual)
Water Test
Clean Skimmer Basket
Clean Pump Basket
Clean Filter as required
Provide overall equipment and chemical Analysis
Add Chemicals required (charges apply)
Book Now